---
Let's go to Leviticus, back in the 23rd chapter of Leviticus. Now I want you to notice in Leviticus, where we was at last Sunday, or last…This is what give me the idea, right here. The 23rd chapter of Leviticus, and the 26th verse.

Now remember, there is seven feast days. The feast of trumpets, the feast of—of tabernacles, the feast of the sheaf-waving, the…All this, there is seven great feast days, that was only a type of the Seven Church Ages. And you remember how many sabbaths there was between one and the other? See, seven sabbaths between pentecost and the trumpets, which was Seven Church Ages. And there was seven feast days, that represent the Seven Church Ages. Keep your numbers running.

64-0802 The Future Home Of The Heavenly Bridegroom And The Earthly Bride

The feast of tabernacles was the last feast, the seventh feast. We are worshiping now under the feast of the tabernacles, the seventh church age. In the Millennium, we'll be under the feast of tabernacles, again, in the seventh day.

64-0802 The Future Home Of The Heavenly Bridegroom And The Earthly Bride
This Sunday marks the seventh and final feast of the Jewish year: Sukkot, or Feast Of Tabernacles. As you probably already know, there are some very special things about this Jewish feast in 2015. First, it begins on an unusual blood moon. Another important thing to note about this week is this evening is the start of Yom Kippur, the holiest of Jewish days. And, to top it off, the leader of the "Christian" denominations will be in the United States.
Yom Kippur is the holiest day in the Jewish year, also called the "Day of Atonement." The Jewish people traditionally observe this holy day with an approximate 25-hour period of fasting and intensive prayer, often spending most of the day in synagogue services. Yom Kippur begins this evening and continues through to sundown tomorrow. The Feast Of Tabernacles starts the fifth day after Yom Kippur: this Sunday, September 27.
To give a little background, the Feast of Tabernacles was instituted by Moses in the Book of Leviticus (23:40-43). Sukkot, or tabernacles, are small, temporary, walled structures covered with palm leaves or something similar. These commemorate the constantly-moving nature of the Hebrews wandering in the wilderness. The structures are quickly built and quickly taken down. They also commemorate the harvest time, when farmers stay in small structures like these while they gather their crops. During the celebration, meals are eaten in these booths, and often males sleep in them.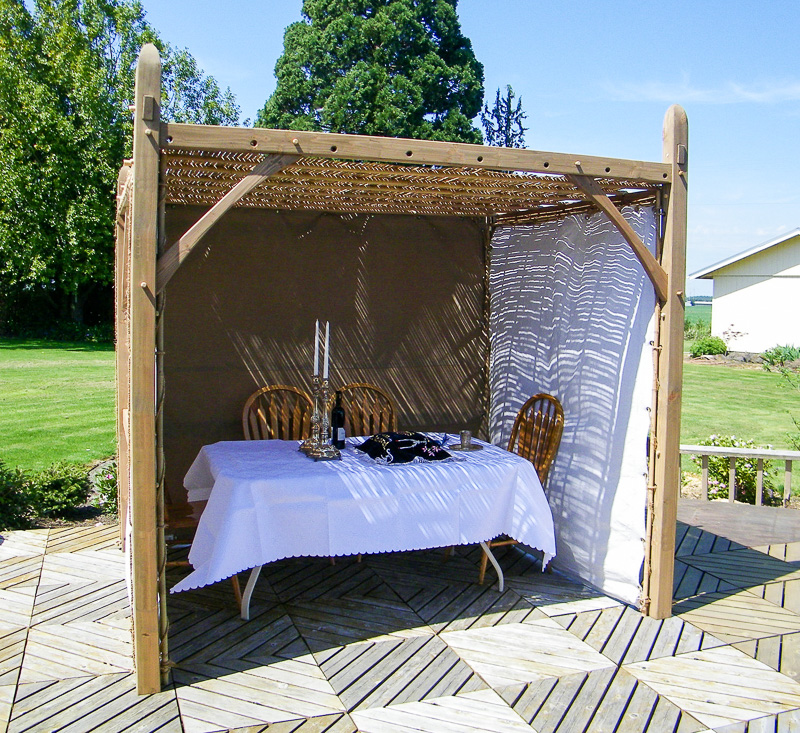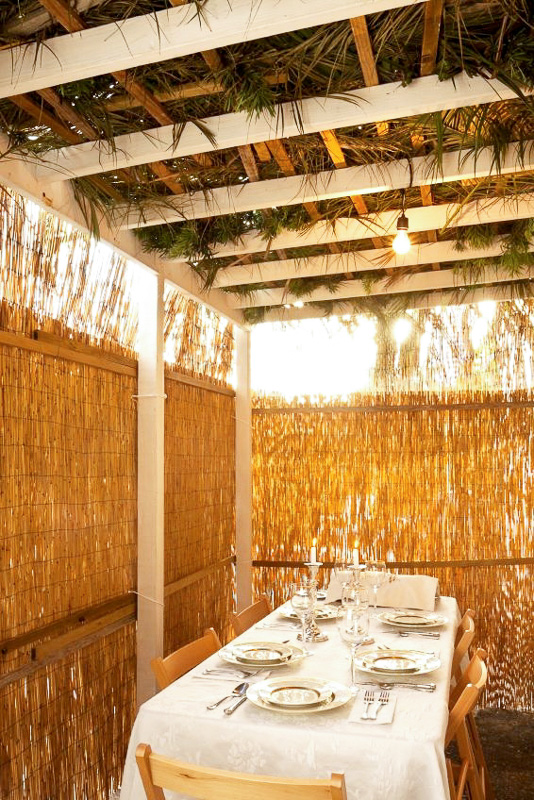 Like all Jewish feast days, the commemoration begins after sundown, and not in the morning as most of the world's celebrations. Thousands of Christians also make the pilgrimage to Jerusalem every year to celebrate the Sukkot alongside Jews. Because of Zechariah 14:16, it is considered a feast for all people.
An amazing fact about this week is the pope arrives in the United States on Yom Kippur (Tuesday evening), and leaves on the blood moon and Feast Of Tabernacles (Sunday evening). We will post more about the pope, his visit, and the blood moons over the next few days.
Here is the pope's schedule while he is in the United States:
Washington D.C.
Tuesday, September 22, 2015

4:00 pm – Pope Francis arrives in D.C.

Wednesday, September 23, 2015

9:15 am – White House Welcoming Ceremony and personal meeting with President Barack Obama

Thursday, September 24, 2015

9:20 am – Speech to the Senate and House of Representatives (Joint Session)
New York
Friday, September 25, 2015

8:30 am – United Nations General-Assembly
11:30 am – Multi-religious service at 9/11 Memorial and Museum, World Trade Center
Philadelphia
Saturday, September 26, 2015

7:30 pm – Visit to Festival of Families at Benjamin Franklin Parkway and Prayer Vigil with World Meeting of Families

Sunday, September 27, 2015

4:00 pm – Papal Mass for World Meeting of Families
8:00 pm – Departure for return to Rome
8:11 pm – Fourth Blood Moon begins
Source: Voice of God Recordings